Turkish President Recep Tayyip Erdogan on Monday stressed that he will oppose the NATO bids of hopefuls Sweden and Finland unless they deport some 130 "terrorists." 
"We said look, so if you don't hand over your terrorists to us, we can't pass it [approval of the NATO application] through the parliament anyway," Erdogan said in comments late on Sunday. "For this to pass the parliament, first of all, you have to hand more than 100, around 130 of these terrorists, to us."
The two Nordic countries applied to join the NATO alliance in May after Russia invaded Ukraine and changed the security apparatus in Europe. Turkey immediately expressed reservations over the applications regarding support for Kurdish militants whom Turkey considers terrorists. 
"We are following developments concerning Sweden and Finland, but we are not of a favorable opinion," Erdogan said in response to the official applications. Any nations looking to join the NATO alliance require unanimous support from all 30 member states. 
EU COMMISSIONER: EUROPE TO COUNTER US CLIMATE INITIATIVES WITH OWN 'GREEN DEAL'
"For as long as Tayyip Erdogan is the head of the Republic of Turkey, we definitely cannot say 'yes' to countries which support terrorism entering NATO," Erdogan told reporters shortly after his initial comments.
But Sweden in the past two weeks has said that it could not and would not meet Turkey's demands, Euronews reported. 
HUNDREDS OF LONDON POLICE OFFICERS EXPECTED TO BE FIRED FOR DOMESTIC, SEXUAL ABUSE OFFENSES: REPORT
Finnish Foreign Minister Pekka Haavisto alleged that Erdogan's renewed opposition followed an incident in Stockholm last week in which Kurdish protesters burned an effigy of the Turkish leader, saying, "This must have been a reaction, I believe, to the events of the past days."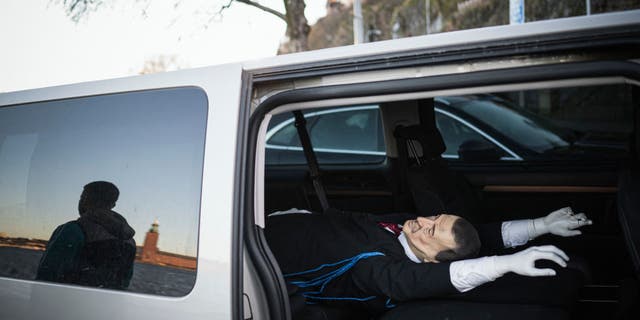 The protesters demanded that Erdogan resign "before he ends up hanged in Taksim," a reference to the main square in Istanbul. 
GERMANY'S DEFENSE MINISTER RESIGNS AMID CRITICISM OVER HANDLING OF UKRAINE WAR
Tensions between Turkey and the Kurdish population have remained high following an explosion in a busy Istanbul street market in November 2022 that killed six people and injured 81 others.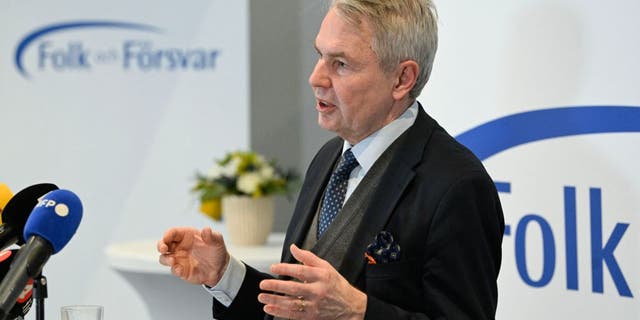 Turkish authorities tied the attack to a woman of Northern Syrian origin, and Erdogan authorized airstrikes against the bases of the Kurdistan Workers' Party (PKK) and Syrian People's Protection units (YPG) despite both groups denying any involvement in the bombing. 
Erdogan has even indicated an intention to invade Northern Syria to go after the groups directly, though no such invasion has occurred yet.
Experts at the time told Fox News Digital that the invasion would have resulted from purely political motivations as Erdogan looked to shore up support ahead of Turkish presidential elections set for June 2023. 
CLICK HERE TO GET THE FOX NEWS APP
"The timing of this operation will have been much closer to the upcoming Turkish presidential election, so they can reap maximum political benefit out of it," said Sinan Ciddi, an expert on Turkish domestic politics and foreign policy for the Foundation for Defense of Democracies.
Swedish Prime Minister Ulf Kristersson said separately on Monday that his country remains confident it can secure Turkey's ratification for NATO membership.